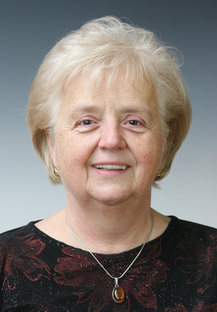 Jana Zvárová Memorial Conference
May 5th, 2018
The Jana Zvárová Memorial Conference took place on May 4th, 2018 in Prague. For information on the program and materials, please visit jzmc.cz.
---
IJBH: Women in Health Informatics is on-line
December 7th, 2017
Please visit www.ijbh.org to see all issues of the International Journal on Biomedicine and Healthcare. (IJBH)
---
Sad news
July 9th, 2017
It is with great sadness that have to inform you of the passing away of the founder of EuroMISE Mentor Association prof. RNDr. Jana Zvárová, DrSc. on Wednesday 5 July 2017 in Prague.
Prof. Zvárová dedicated her professional and academic life to science in the fields of medical informatics and statistics...